PRÍNCIPE DE VIANA
MÍA COCINA / December 2018
Príncipe de Viana wines accompany the different recipes suggested by Mía Cocina magazine for the Christmas celebrations.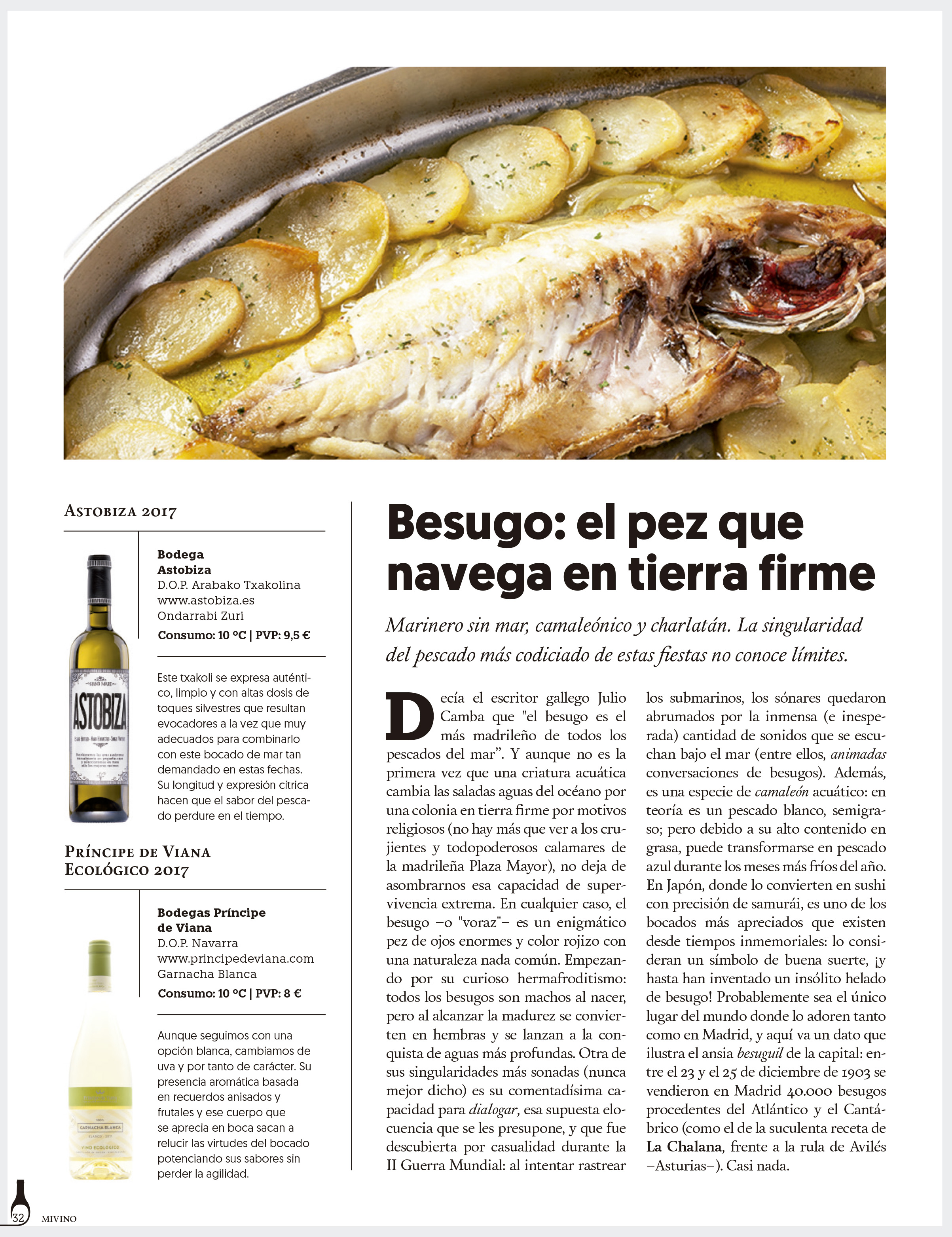 PRÍNCIPE DE VIANA GARNACHA BLANCA
MI VINO / December 2018
Wine & Gastronomy magazine picks out Príncipe de Viana's wine to pair one of the magazines's special Christmas recipes.
PRÍNCIPE DE VIANA 1423 RESERVA
DIARIO VASCO / December 21st, 2018
In its special tasting 'The Elite of Wines', San Sebastián's main newspaper selects the top quality of Príncipe de Viana 1423 Reserva 2013.